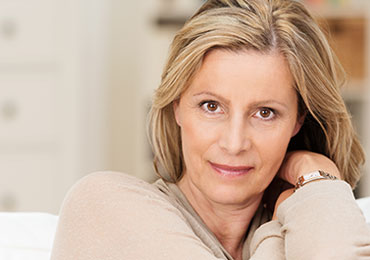 Dear Eloisa:I'm a fifty-three year old single woman and I have never been married. Many seem to think this is odd. It's just that I've been so focused on my career and building my company, so I never seemed to find the time for genuine love or a serious relationship. I'm at a point now though where I would really like to share my life with someone special. However, at my age is this feasible? Can I really find a life partner for the first time at fifty-three? Just wanted to get your thoughts on my situation.
Appreciatively,
Patty – Edina, MN
Dear Patty: It is never too late to find true love and it is certainly never too late to pledge your life to another, regardless if you're fifty or eighty. Some of the best, most gratifying relationships I have ever seen are those in which both people are older, more experienced, and consequently more in touch with who they really are and what they need from another person.
I think the fact that you were focused on your career and on building a robust and successful company is terrific. Men can get away with it, why can't women. Kudos to you. And now that you are ready to take that step into real love and potentially marriage, I feel that it is crucial for you to sit down and really examine your feelings and thoughts. Rushing into a relationship just to gain the experience of a relationship is a huge mistake. Take your time, understand your own needs and look for that single man that complements you perfectly.
Here's a great tip…As you're located in the Edina area, you might want to check out Minneapolis Singles. They are perfect for women in your situation—those vibrant, eager and energetic fifty-something's who are looking for true love. They are a full service concierge dating company, and it certainly sounds like this would be something beneficial to a busy woman like yourself. They can find you that perfect match and handle all of the dating details, right down to ordering theater tickets if you need them to.
Don't be intimidated by dating. With the right resources and a great Edina-based dating company working with you, you will find that special someone, and hopefully it will be a match to last a lifetime. To find out more about joining call us today at (612) 254-1665 or fill out form to the right and a friendly Representative will contact you shortly.